Description
The MusicOne Large Screen systems are built to the specification required by the customer. They are based on the compact and robust Intel NUC (Next Unit of Computing) or a MeLe Mini-PC.
Two versions of the NUC are available – the "Tall" 4.5″ x 4.3″ x 2″ weighing 700g and the "Slim" 4.5″ x 4.3″ x 1.4″ weighing 504g, with a range of processors (Celeron to i5), RAM (4Gb to 32GB) and SSD (128GB – 1TB) capacities.
There are two versions of the new silent mini-PC the Q2 – 5.7″ x 2.4″ x 0.78″ weighing only 182g,  and the Q3 – 5.2″ x 3.2″ x 0.72″ weighing 203g. The main difference between the two versions is the number of USB ports and a faster processor in the Q3. Both are available with 8GB RAM and 128GB or 256GB SSD. This can be upgraded to up to 5TB of storage using the internal M.2 SSD.
Three screen sizes are available 22, 24 or 27 inch. Larger screens can be supplied for visually impaired musicians or conductors with large complex scores.
The NUC and the mini-PC can be mounted behind the screen or sit stand-alone beside the monitor or on the floor
The screen (with NUC or mini-PC) can be mounted on a stand or placed on the music rack of a piano or organ. We can advise on custom mounts for permanent fixture to for example an organ console.
A light weight tripod stand with quick release mount is ideal for 22 inch systems. The new heavy duty stand is recommended for 24 or 27 inch screens where a robust and stable stand is required and portability is not an issue.
Contact us to discuss your needs: +44 (0) 1355 246832 or support@powermusicsoftware.com
21.5 inch, 23.6 inch or 27 inch slim, multi-touch screens, LED backlight
Intel NUC:

Fast Intel Processor – Intel Celeron, Core i3 or i5
4GB to 32GB RAM
Storage – 128GB to 1TB Ultra-fast Solid State Drive
4 USB USB 3 ports (+ USB-C on NUC Slim), WiFi, Ethernet, HDMI, Bluetooth 4.0
Compact, ultra-quiet, PC designed for 24/7 operation
Windows 10 64 bit
VESA mount for attaching to rear of monitor

MeLe Q2 Silent Mini-PC: (Q3 in brackets)

Quad core 2.7GHz Intel Celeron J4125 processor (Quad Core 2.9GHz N5105)
8GB RAM
Storage – 128GB or 256GB eMMC Solid State Drive or upgrade to an M.2 SSD with up to 5TB
Full-size USB Ports: 2 (3) x USB 3.2, 1 x  USB-C Power, 1 x USB-C data, WiFi, Bluetooth 4.2 (5.2), RJ45 Ethernet, 2 x HDMI 2.0 (1 x HDMI 2.0 + 1 x DP)
Ultra-compact, silent PC
Windows 11 Pro
VESA mount for attaching to rear of monitor

Tripod stand or new heavy duty stand with quick release, free standing or place on music rack
Power Music Professional (pre-installed) or Power Music Accessible Format AF for visually impaired musicians
Bluetooth foot pedals – Pageflip Butterfly or Dragonfly (quad) page turner
USB or Bluetooth Button hand operated page turners
Keyboard/mouse – USB keyboard and mouse or Bluetooth keyboard with touchpad
The display can be used in landscape or portrait modes
Additional External Displays can added to the NUC systems using either HDMI or VGA splitters
Flight cases and carry bags for stands are available for all systems
All systems fully updated and are ready to switch on and use.
Video about Intel NUC for MusicOne
Video about MeLe mini-PC MusicOne
Some examples of our large screen MusicOnes.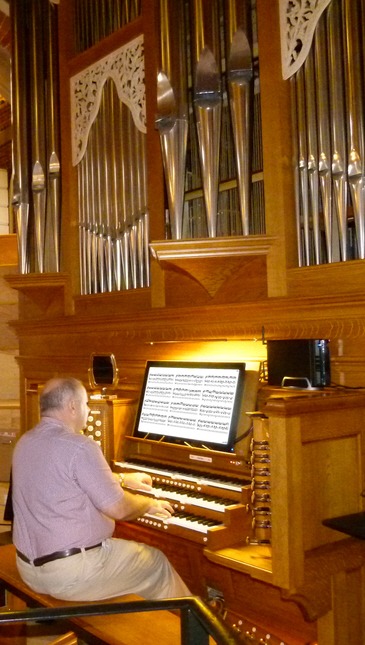 Philip Scriven (Click for more information)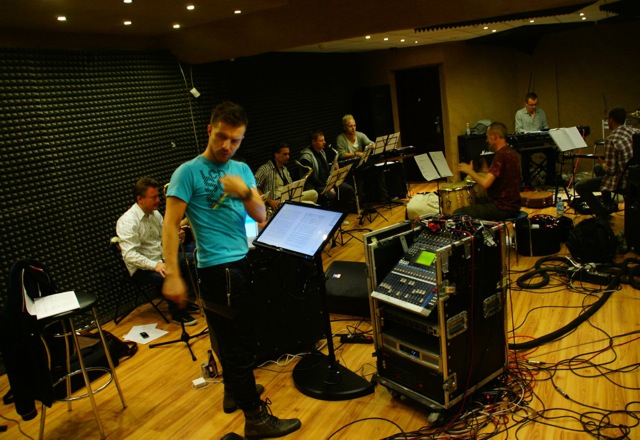 Adam Sztaba (Click for more information)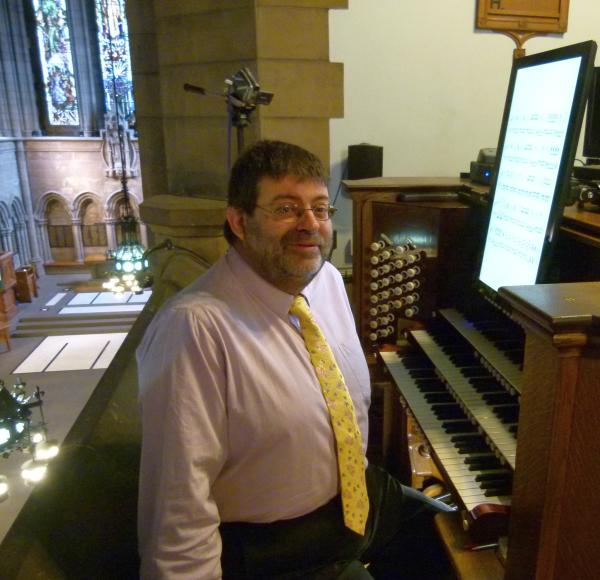 Kevin Bowyer (Click for more information)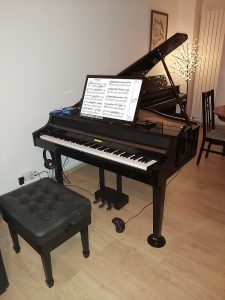 MusicOne 27